In our last blog post we discussed the risks associated with overexertion injuries in the workplace and touched on several methods for preventing them. Motorized material handling equipment provides numerous benefits in this regard.
In this post, we will be sharing a customer testimonial that illustrates these benefits. The customer's name and workplace will remain anonymous.
Inefficient Equipment Transport
Our customer is the clinical manager of an endoscopy department at a healthcare facility in the Midwest. Endoscopy teams that manage travel cases must move many procedure-specific supplies across their facility.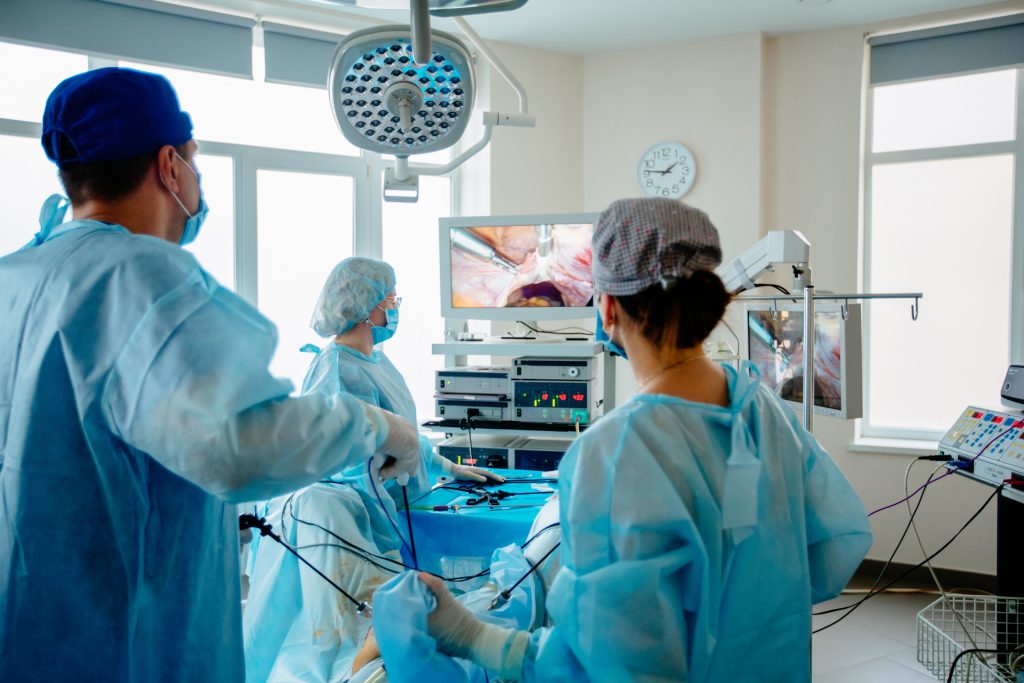 Endoscopy transportation carts are commonplace in healthcare facilities, but not all of them are powered. While helpful, team members must still manually push the cart and put strain on their bodies. In the case of our customer, their team utilized an unpowered cart for travel cases resulting in the following complications:
Team members still had to make multiple trips to bring all their supplies to a case despite having the cart
The cart was heavy and had no steer function making the cart difficult to maneuver around their facility
Some equipment cords became dislodged and would be placed in the wrong inputs resulting in further delays
PHS West's Solution
PHS West has been addressing challenges like these for over two decades. After working with the customer and their team to identify their specific needs, we provided them with an endoscopy travel cart that:
Provides a larger worksurface and more storage options than their previous cart allowing for all needed supplies to be transported in a single trip
Includes our power drive system allowing a single team member to transport the entire cart without exerting themselves
Is designed to support their equipment in an organized manner mitigating the issue of dislodged cords
These are just some of the benefits provided by the Featherweight® Motorized Double Endoscopy Cart.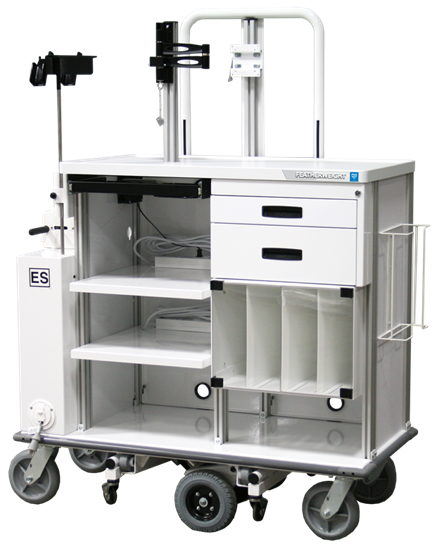 The Customer's Testimonial
After several months of working with the cart, we reach out to our customer to ask how their workday had changed. Here is their feedback:
"PHS West provided our team a customized cart that fit our needs with storage options for supplies, efficiency of travel to and from cases, and staff satisfaction with the reduced workload of the weight of the cart itself. In addition, the cart provides a nice clean look with the organization of cords and power options. The travel cart worked so well for our travel cases, I have teamed up with PHS West to customize and combine our endoscopy processor cart and ultrasound cart! This will give our team an opportunity to provide our physicians and patients a cart that includes an ultrasound machine and the endoscopy processor that can be utilized in different endoscopy suites. It will also eliminate the trouble of un-connecting and connecting the ultrasound machine to other processors. Thank you PHS West for meeting the specific needs of our endoscopy department and providing top notch support!"
Interested in learning more about PHS West's line of endoscopy products? Check out our endoscopy solutions or give us a call at 1-888-639-5438.