Previously we have explored how our products improve the day-to-day operations of endoscopy teams. In this blog, we will take a closer look at our endoscopy carts and what sets them apart from the competition.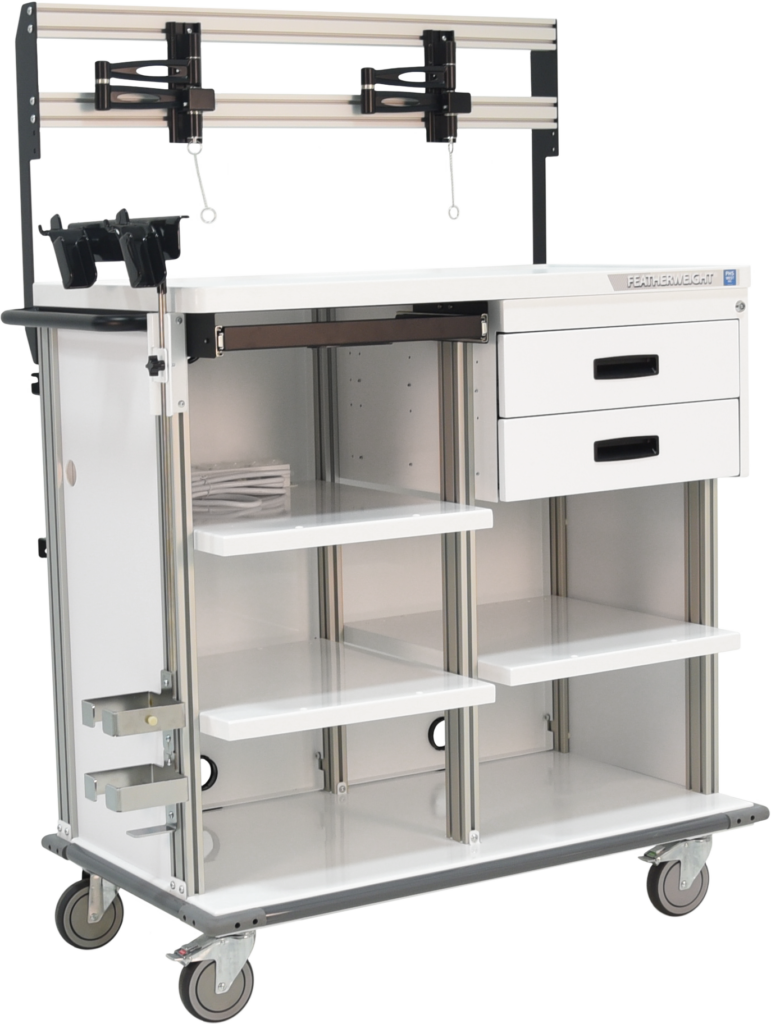 Configured Around You
No two endoscopy departments are exactly alike, and that is why we specialize in crafting endoscopy carts around the unique needs of your team. Our wide range of storage and accessory options have been designed to be modular. This means we can configure a cart to your specifications without needing to fabricate custom components.
Collaborative Design Process
We don't make cookie cutter carts. Each one is designed to meet your team's specific needs and we achieve this through our collaborative design process. When you begin exploring your options with us, you will work directly with one of our knowledgeable internal representatives. They will ask you the right questions to give you the right solutions.
A Product You Can Trust
For over 25 years, we have been innovating material handling in healthcare settings. Our products have been refined over decades of working directly with endoscopy teams. Each design feature and innovation has been thoughtfully implemented based on feedback from our customers. Featherweight® products are durable, reliable, and built to last for years to come.
Power Drive Option
Our power drive option is for on-the-go endoscopy teams. Travel cases don't need to be a hassle involving multiple team members making multiple trips for a bedside procedure. A Featherweight® cart equipped with a power drive allows one operator to transport everything they need in a single trip. This makes travel cases much more efficient while eliminating overexertion injury risks.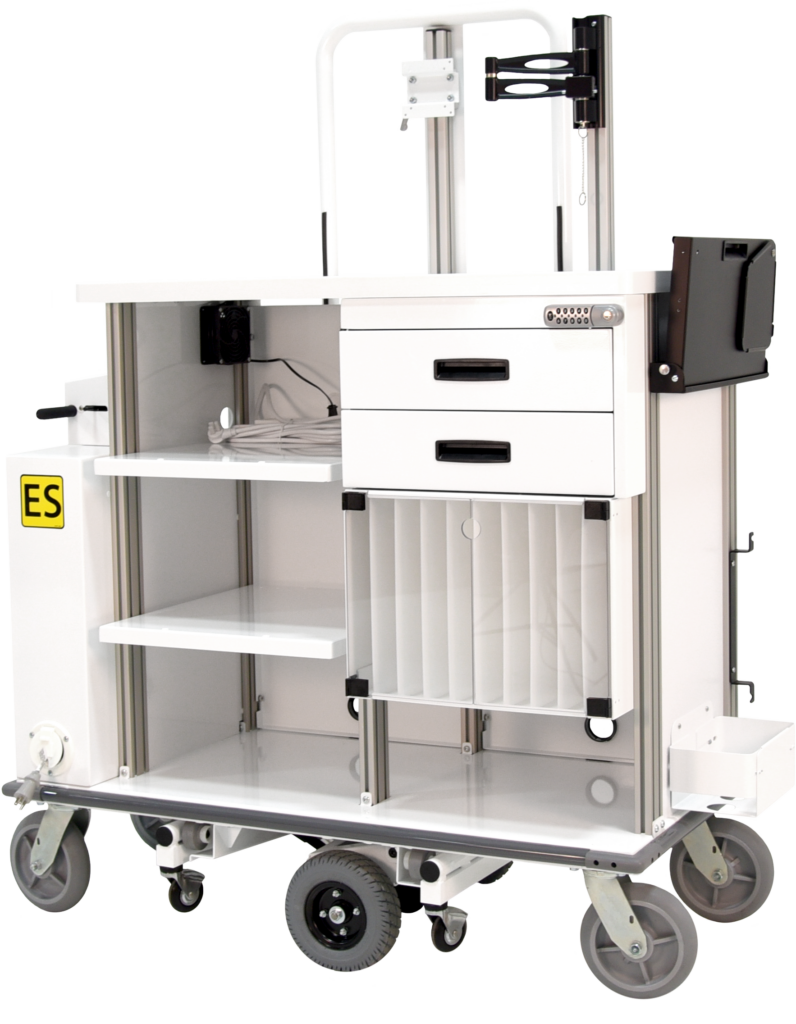 Schedule a Virtual Demo
We pride ourselves on our cutting-edge communication capabilities. With PHS West, you can schedule virtual meetings and livestreamed product demonstrations. See our products in action whenever works best for you from wherever you may be. Schedule a virtual demo today!