Ergo-Express® Ceiling Lift Load Test Carts are purpose-built for teams managing routine ceiling mounted patient lift testing in healthcare facilities. By providing a stable, motorized base for test weights, this system allows anyone of any stature to safely and efficiently accomplish the tasks that lift testing requires.
Designed for the Job
PHS West's load testing carts are designed around the entire process of testing ceiling mounted patient lifts. Moving and managing test weights presents the greatest risk to staff who may be tasked with moving hundreds of pounds between patient rooms. With our test cart, a single individual can effortlessly move up to 1,500 pounds of test weights and weights can easily be managed in 25 pound increments to meet requirements for any patient lift systems.
Bring the Process In-House
Implementing a load test cart in your facility means you have all of the assets you need to test patient lifts in-house. Test your facilities patient lifts on your schedule with your own staff using professional grade equipment. An Ergo-Express® Ceiling Lift Load Test Cart is a one time purchase that will provide a quick ROI for your facility.
Improve Your Operation
As ceiling mounted patient lifts become more commonplace so too are lift testing services. Our load testing carts are an ideal system for service providers in need of standardized load testing equipment. Keep your team safe in the field with the only ergonomically designed ceiling lift test cart on the market.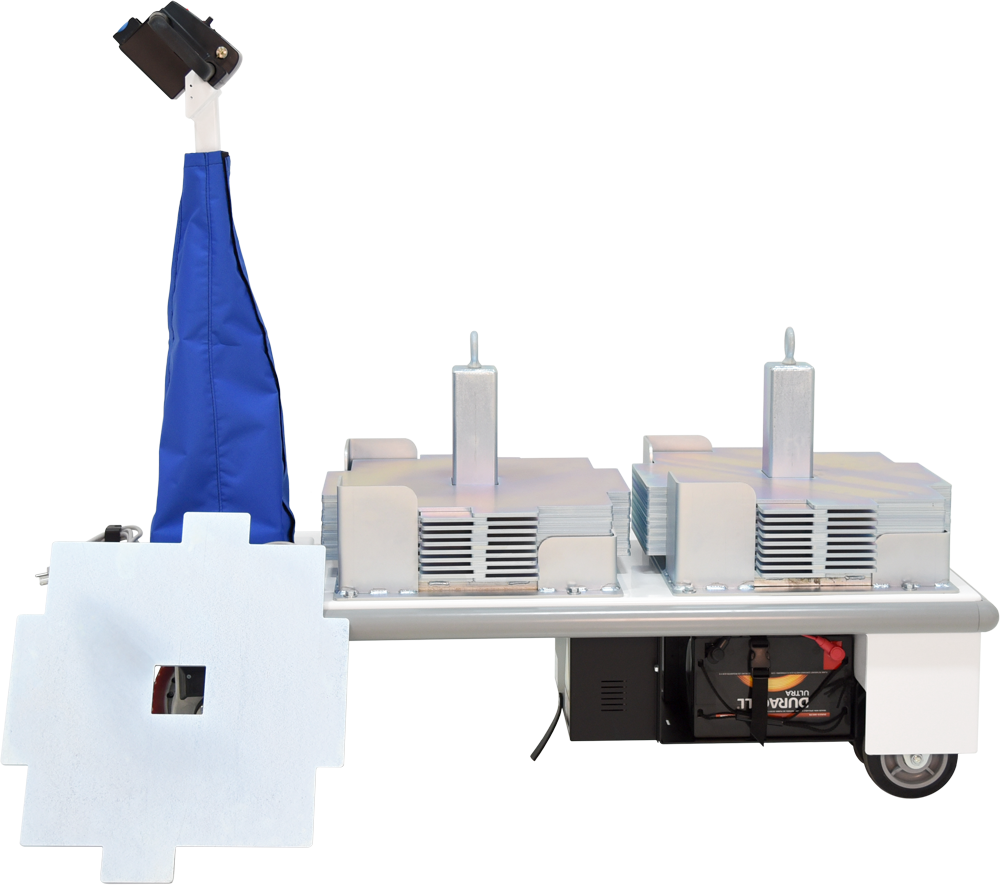 Schedule a Virtual Demonstration
With PHS West, you can schedule convenient virtual meetings and product demonstrations. Schedule today to lock in your no-obligation Ergo-Express® Ceiling Lift Load Test Cart virtual product demo.