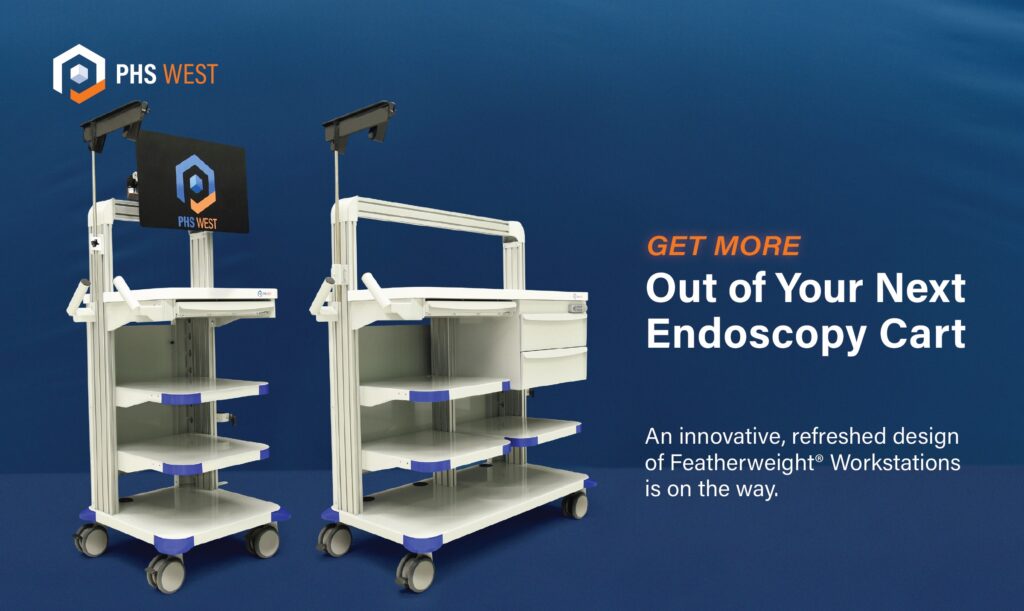 PHS West is pleased to announce our next generation endoscopy cart. The Featherweight® III builds on the successes of its predecessor with a number of features designed to help you get more out of your endoscopy cart.
More Accessible
Open shelving and easy to remove back panels allow for 360 degree access to your equipment.
More Organized
Integrated cord management tabs make keeping power cords organized a breeze.
More Mobile
High-quality dual-wheel casters improve both mobility and stability.
More Ergonomic
Redesigned handles are positioned for a natural grip when moving the cart.
More Flexible
Updated accessories have been designed for maximum flexibility.
Visit Our Endoscopy Product Page